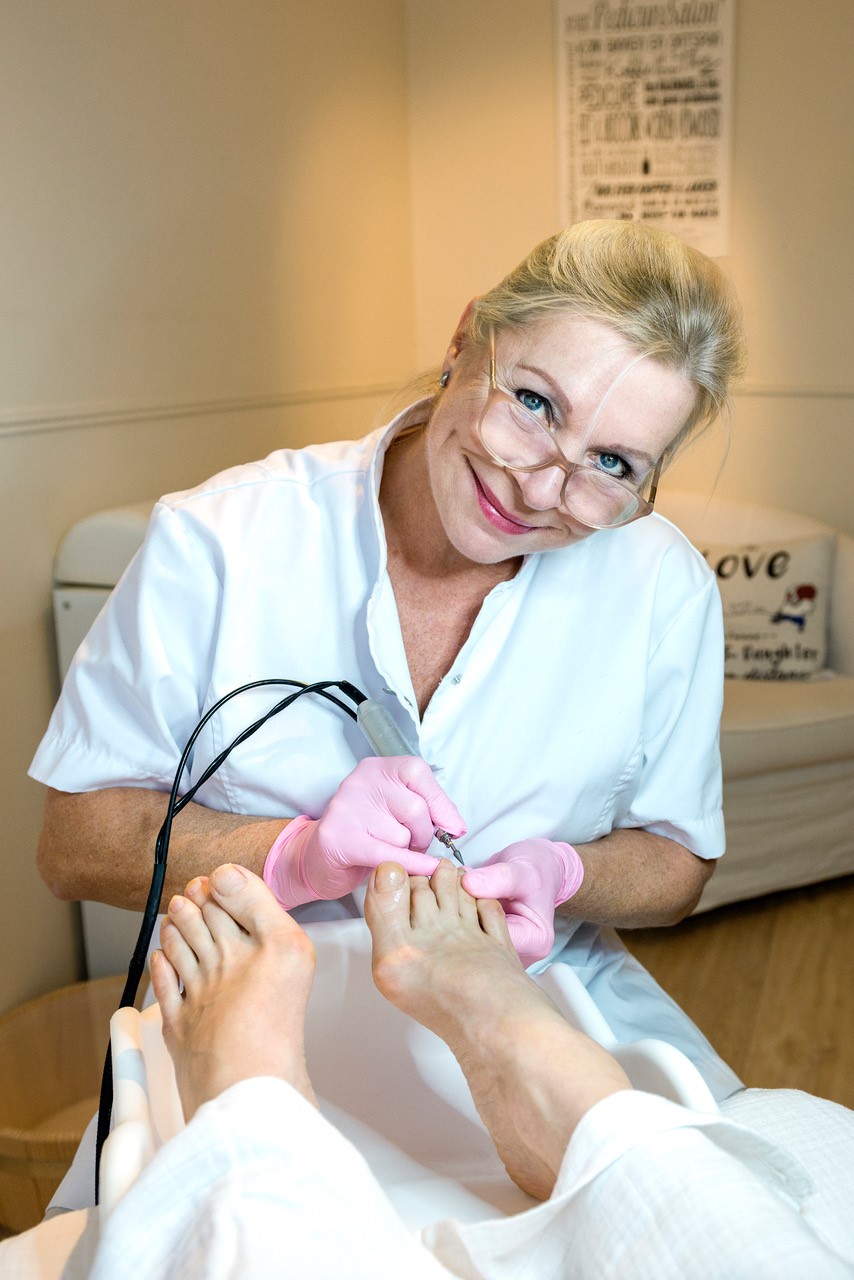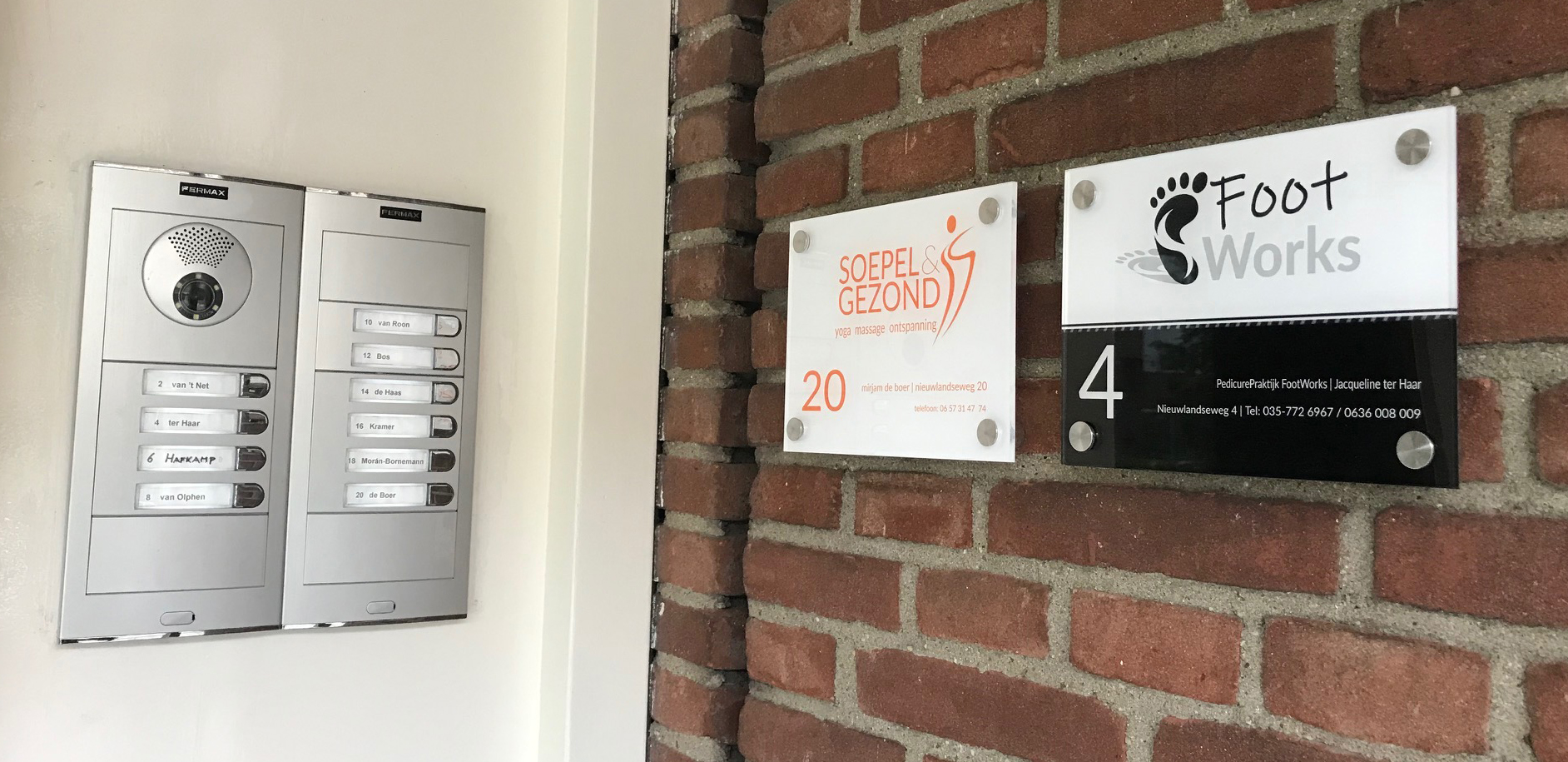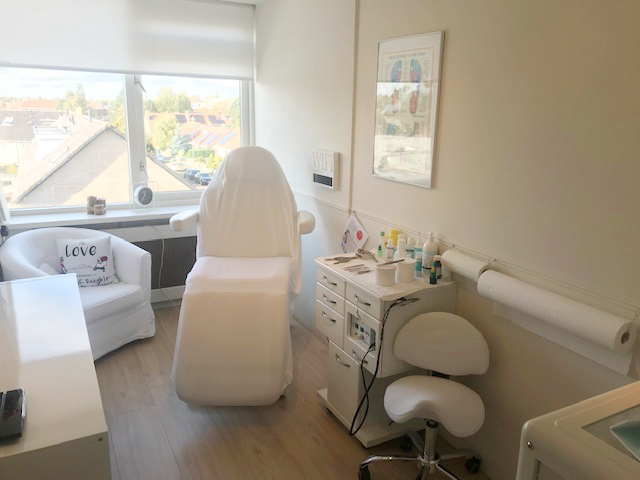 My name is Jacqueline ter Haar.
WHAT?
I am a qualified Chiropodist/MP (Medical Pedicure), and I am registered with the trade association ProVoet and ProCert's Quality Register for Pedicures. I am also a certified nail fungus diagnostician and work together with the Radboud University Medical Center's diagnostic medical microbiology laboratories.
WHAT IS IT?
Chiropody Practice FootWorks.
WHY?
I was born and raised in Amsterdam, and until a few years ago I enjoyed studying (law), living (on at least 10 different addresses) and working in my own companies (copywriting, translations, expat service office).
However, a few years ago I decided to leave the big city and make a career switch. After working for the business market for all these years, I felt it was time to do something with my hands but also, and perhaps even more importantly, do something that really would make others happy.
And so I entered a great new profession and became a chiropodist, a profession that allows me to share my newly acquired expertise in foot and nail care. I like treating foot-related problems and enjoy helping those clients, who sometimes walk into my practice with pain or are too embarrassed to take off their shoes in front of others.
And that has now become my main goal…I strive for all my clients to leave my practice with comfortable and healthy feet.
Furthermore, I want my clients to benefit from every new discovery or improved product on the market. To be able to offer this service permanently, I regularly follow courses and workshops and attend trade fairs so that I can keep my knowledge and skills up to date.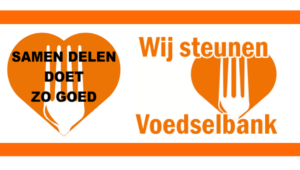 FOR WHOM? PAY IT FORWARD!
Everyone is welcome! Young and old, rich and financially less well-off. To serve the last category of people, in particular, I also offer my services through the Voedselbank Hilversum. And I have created the PAY IT FORWARD campaign. This enables you to have your less affluent family, friends or acquaintances enjoy your Discount Card. Or you can just buy them a treatment. Click here for more information!
Your feet are safe with me!
After graduating as a pedicure and chiropodist, I continued to learn. I find it important to keep my knowledge up to date and that's why I follow additional trainings and courses and go to congresses and seminars. I use the knowledge I gain here and my experience to apply the optimal treatment, specifically tailored to your problem.